Welcome To Cornerstone Church
At Cornerstone Church you will be welcomed with open arms and a warm smile. We invite you to become part of our community where we IMPACT THE NEXT GENERATION. Be our guest and worship with us at any of our services and gatherings. If you are new, don't be afraid to click that New To Cornerstone button!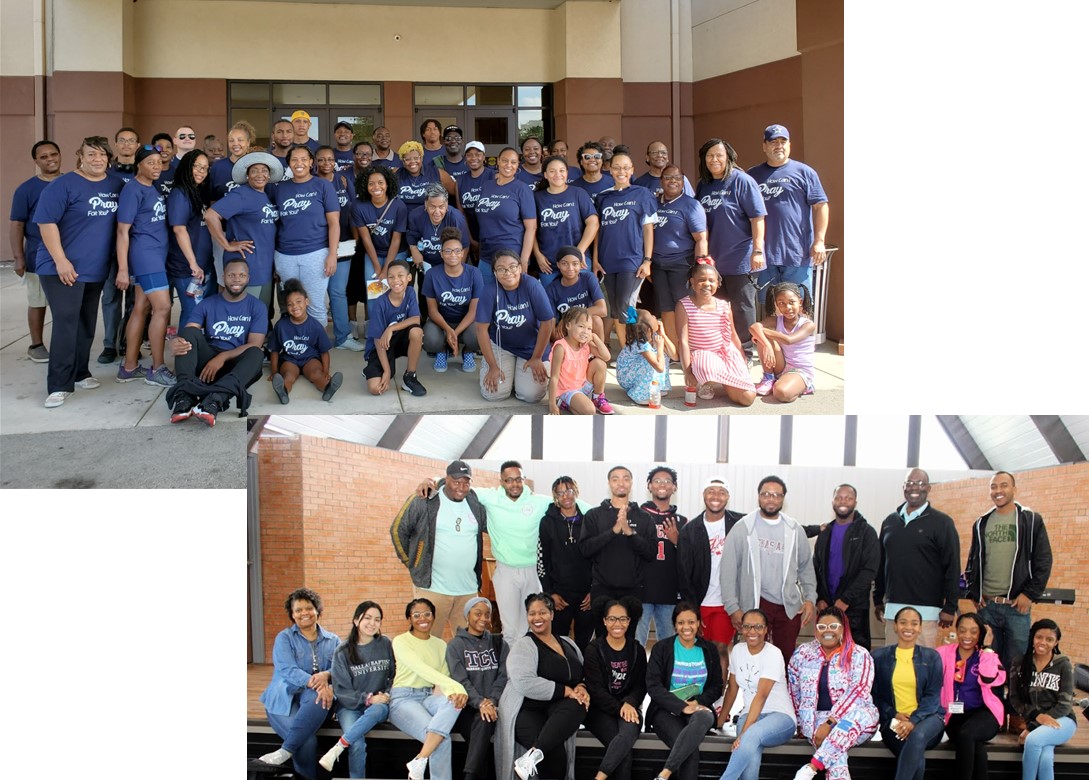 Worship With Us In-Person or Watch Us Online
SUNDAY MORNINGS AT 10AM
Click the icon below.
---
24-HOUR PRAYER CHAIN
Sign up now for 1 or more prayer time slots between 6pm January 21 and 6pm January 22. All prayer will be held live via Zoom. Sign up here!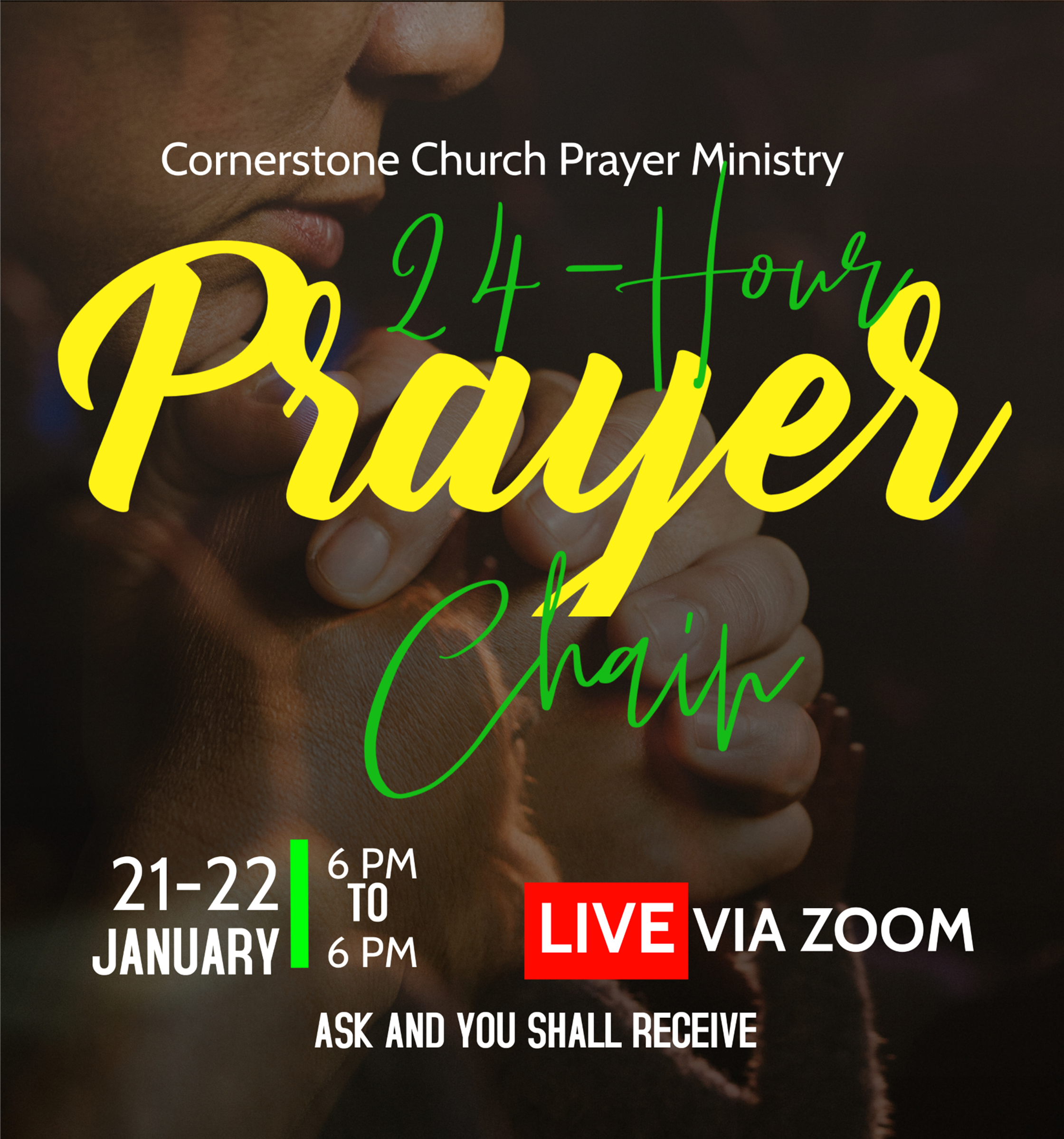 ---

---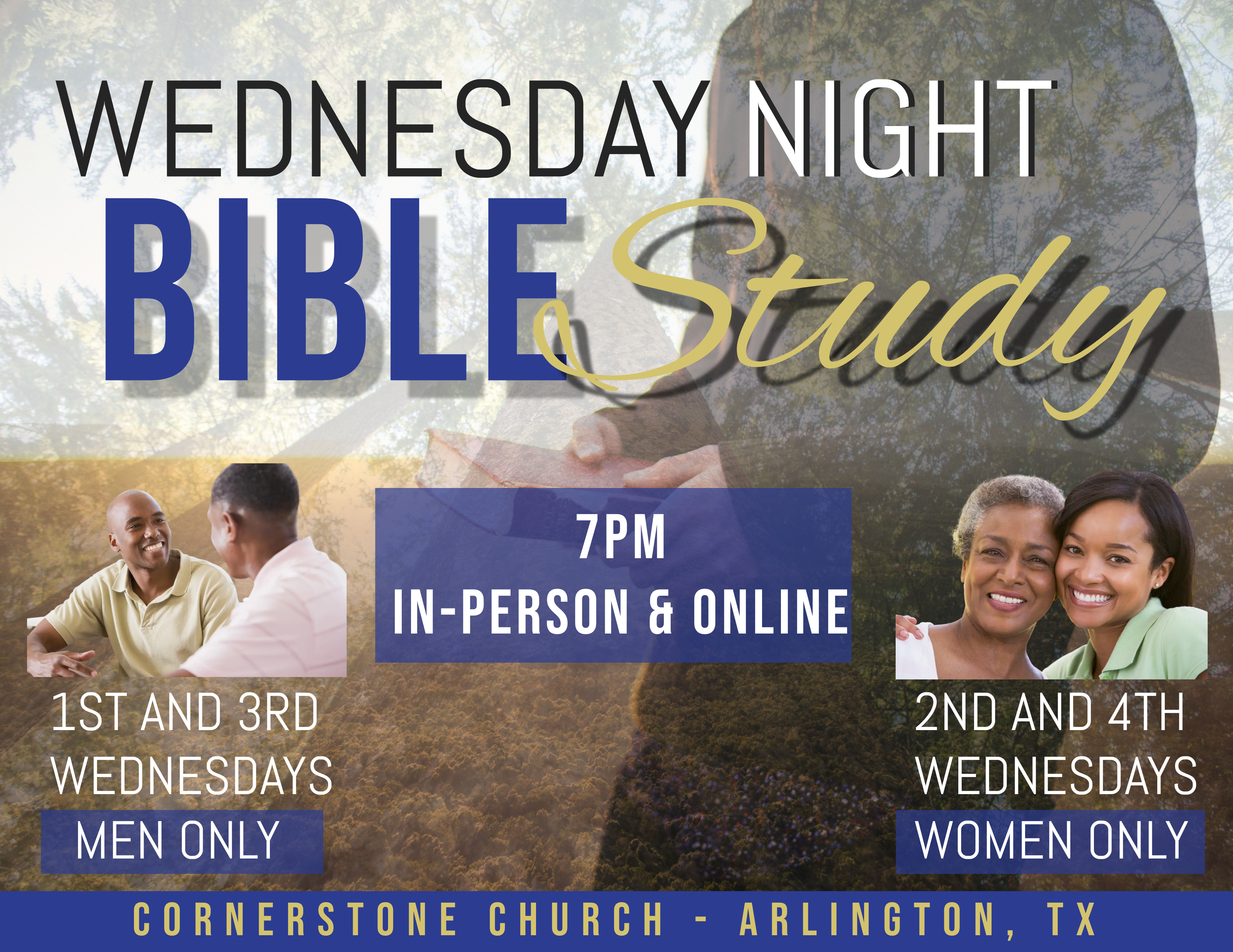 ---
2022 Fasting, Prayer, Bible Reading and Devotional Study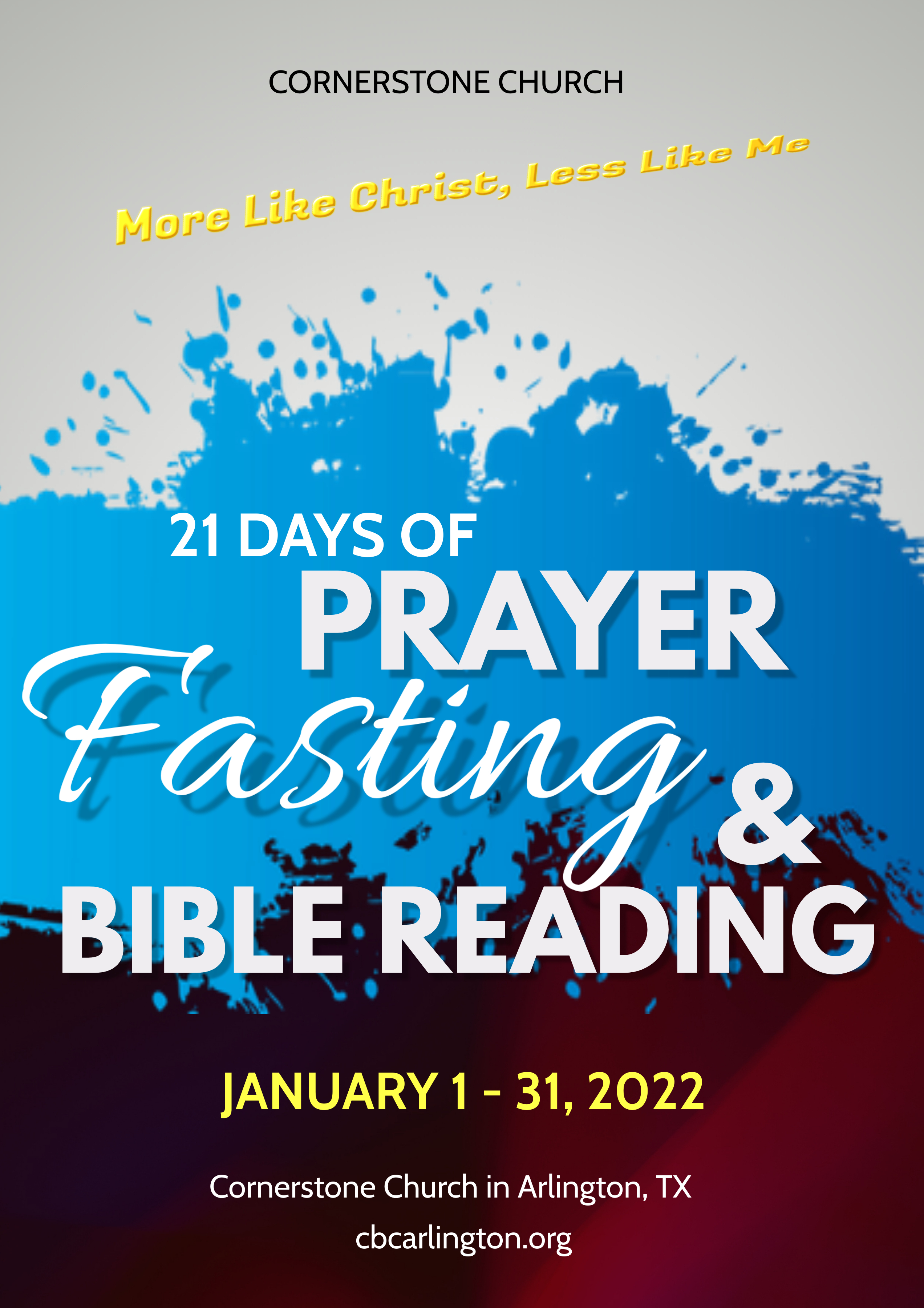 Let's start the new year off on one-accord as a church body as we fast, pray and complete a 50-day reading plan for 2022. Fasting, Prayer, and Reading Guides will be available for pick-up and/or download here. The 50-day reading plan is only available at the church as a pick-up, downloads will not be available.
Our reading plan begins January 1 and our fast begins January 9. We will have a 24-hour prayer chain via zoom, a prayer drive thru, and we'll kick off the season with a prayer breakfast for the men, women, youth and kids Saturday, January 8. Tickets are on sale December 19-January 5 for $5 per person.
The prayer chain sign-ups begin January 1. To participate in the prayer drive-thru simply text "drive" to 817.468.0083.