Sunday Morning Connect Groups
Discipleship groups are important to the life of the church. Sunday mornings afford the opportunity for teachers to disciple according to 2Timothy 2:2. We offer 15 classes for adults, 3 for Youth in grades 7-12, and classes for babies to 6th grade. Each group uses one of LifeWay's studies. The adults use the Explore the Bible series. The Young Adults ages 18 to 35 Youth groups use the Bible Studies for Life curriculum. Classes are held from 9 am to 9:50 am each Sunday. Connect Groups are open to all, even those who are not members of the church. Participation in these small groups gives the individual not only a place to grow in the word of God, but a family to celebrate the good times and support in times of need. These groups also participate in church-wide evangelism opportunities and mission causes in the community. Additional classes are started as the need arises.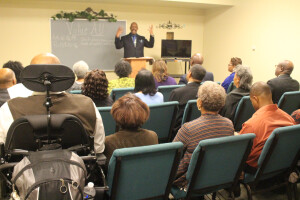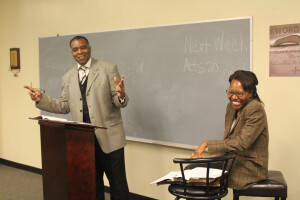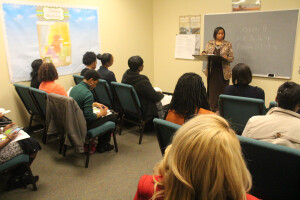 University of Transformation at Cornerstone
Another discipleship opportunity for members and the community is the University of Transformation. The ministry known as UTC is held primarily on Wednesday nights. Bible studies and books on different topics are offered to aid in the growth of the disciples of Cornerstone. Past studies include Financial Peace, Kingdom Marriage, The Testing of Your Faith, Walk Thru the Pentateuch, Growing in Disciple, Single Parenting, Blended Families and Proverbs 31 Quilting just to name a few. There is registration in the fall and spring for classes that run for 6 to 12 weeks. The only cost to participate is the cost of materials for the class. Classes are taught by members and lay leaders of the church.
Vacation Bible School
Vacation Bible School is our yearly opportunity to disciple the church and evangelize in the community. VBS is held each summer in June. This year the theme is: SPARK STUDIOS: Created in Christ. Designed for God's Purpose.
VBS Dates: TBD
(Vacation Bible School requires many volunteer workers in order to be successful!)