Women
The Women's Ministry exists to prepare women for eternity who are willing workers for God while they await the return of Christ. Women's ministry works in cooperation with other church ministries to fulfill the church's mission of reaching, teaching and nurturing the body of Christ.
Women can participate in the ministry by attending the monthly 2nd Tuesday W.I.S.E gathering (Women in Study & Encouragement). This gathering is open to the community. There is a weekly Women's Daytime Bible study each Wednesday at 11am, open to the community. Women can also grow in fellowship with God and others by hosting or attending a Summer Home Bible study. These studies are held from June to August. Women's Prayer is held each Saturday morning at 7:00 in room 116. (The women pray together via phone conference when weather or circumstances prohibit meeting in person.)All women are encouraged to join one of the five Sunday morning Connect Groups. These groups provide discipleship in the Word, fellowship and care during times of need.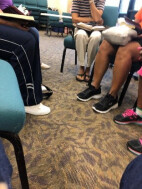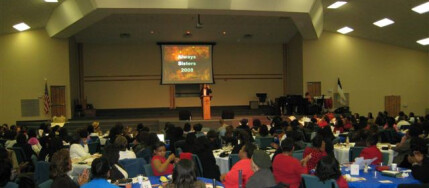 Ministry Objectives
To assist and encourage women to become well-versed in the Bible
To train women to become homemakers
To educate women to properly love their children
To assist those who are called to be wives to be godly wives
To lead women to worship with a sincere heart
To help women develop wholesome relationships with other women
To teach women to share their faith
Additional Ministry Activities
Fellowships
Conferences /Retreats/Road Trips
Mission projects in the community
Equipping meetings for leaders
Educational Rallies
Annual Events
Christmas Brunch - 1st Sat. in December. Sets the tone for our Christmas celebrations
Annual Prayer Tea in July
Mother's Day event in May
Mentoring Opportunity
| | |
| --- | --- |
| | Daughters of Deborah— The Daughters of Deborah is a ministry to young women, teens and preteen girls (grades 4-12) designed to train them to become godly women, capable of discerning what is right; teaching them to make wise decisions in all life choices.All women participating in this ministry must be willing and able to take and pass a background check in order to mentor. Applications are taken year-round but mentors are trained in summer and placed in groups in September.Mentors lead sessions twice a month from a planned curriculum. From September to May, they plan outings, cultural trips and service-learning opportunities for the young ladies. Mentoring is done in grade level groups with three mentors in each group.Annual Daughters of Deborah retreat. |

Women of Influence
This is an opportunity for women to join a group of 10-12 other women in a year-long adventure of reading a book a month and then participating in a monthly discussion, prayer partners, workbook discussion of topics that meet the needs of today's women in becoming of women of influence. Women must be invited to join a group by a trained leader.

Women of Influence "For Such a Time as This" Esther 4:14